Explore the area
Use our interactive map and explore market trends, new listings, schools, and top businesses within the areas we serve.

Follow us on FACEBOOK
The service you deserve in realtors you can trust.
Whether you're buying or selling we've got you covered.
The best buying experience.
We will negotiate the best deal for you with our lead negotiator who was the head negotiator on behalf of a 5 billion dollar a year company against Amazon and Walmart.
Buy With Us
Sell, Stay, Then Buy™
Want to take advantage of the hottest real estate market ever? But think: "Where would we move to?" We have the plan…Sell your home, lease it back for up to 6 months and then buy!
Sell With Us
Recent News & Advice
Follow our latest news and thoughts which focuses exclusively on insights, industry trends, top news headlines.
Jeff and Amanda Bray
We understand that the core job of every realtor is to help you find, buy or sell your house. At Oasis Group, we are also your problem solvers. Buying or selling a home is a stressful situation, even when it is going smoothly. We have learned that constant communication is key to a less stressful process. When things get complicated, we are there to protect you and negotiate vigorously on your behalf. We pride ourselves as problem solvers that are available for all your issues and concerns.
We are proud to announce that Zillow has ranked Jeff Bray and Amanda Bray in the Top 1% for customer service and satisfaction for the entire USA.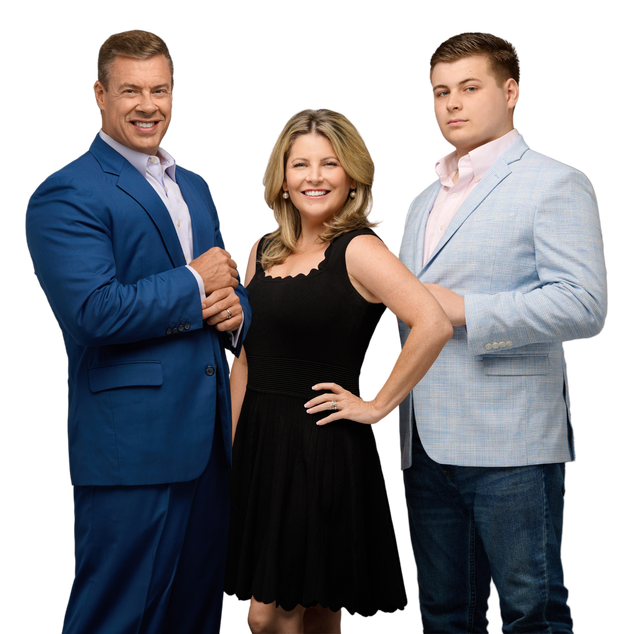 Follow Us On TikTok
Client success stories
Find out why our clients love to work with us.
"We came down and looked at multiple houses in January but then later found one online. Jeff went to the house and facetimed us and walked us through the entire home while we were back in NY and then sent us video and pictures when we had more questions the next day. They both really went the extra m
…
ile."
"Loved working with both Jeff and Amanda, they were very responsive and gave whatever information I asked about quickly. They were available 24/7 and went above and beyond, definitely recommended."
"They never gave up. They had our back and were very creative, personable and approachable. They were always a text or a phone call away."
"They showed us what seemed like a million houses until we found the right one. We liked Jeff's negotiation style and Amanda's eye for things we didn't think of before. They were super sweet and we actually became friends."

Follow us on INSTAGRAM